Virtual Nurse Assistant
An automatic analysis and reporting system designed to increase the quality and efficiency of health carer.
Solution for Healthcare
With increasing life expectancy, the growing number of older people and the growing focus on health in general, increasing demand on the health care system and changes in the health care sector. Technology companies respond to changes in the situation by developing products and making solutions for current challenges. A Virtual Nurse Assistant is one of solutions.

Virtual Nurse Assistant is an automatic analytics and information system designed to increase the quality and, efficiency of health care, in order to make the work of medical staff easier in care homes, hospitals, health centres, and rehabilitation centres.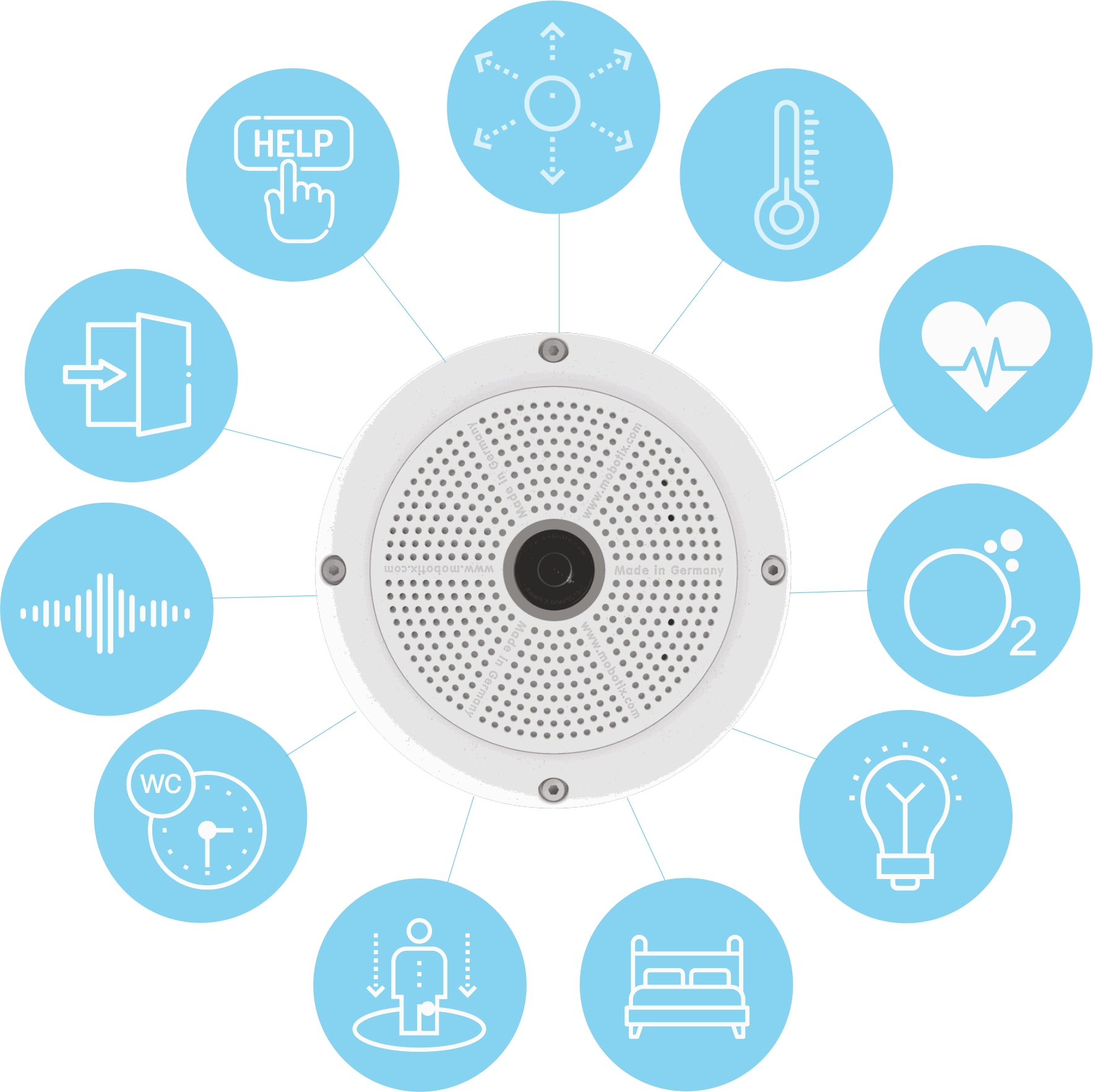 System integration with other medical systems
Unjustified temperature changes
Sound detection (shouts, alarm situations)
Prolonged, unexplained movement around the room
Time limit outside the room
Option to follow blood oxygen level
Light on/ off (with controlling options)
Option to follow patients' blood pressure
Better care where staff are needed in person
Easier to control choking and other accidents as fatalities
Better sleep (no disruptions by control)
Virtual alarm with reaction according to situation
Enhanced management of pharmaceuticals
Possibility to take care of more patients with less medical stuff
Time Saving: virtual round, not physical
Less workload for staff: during the night, supervisors can be given additional responsibilities
Improves patient care and disease management
Ensures greater privacy during care
Any questions?
Feel free to contact us!